Mrs. C's Choice for June is  How to Find Love in a Bookshop!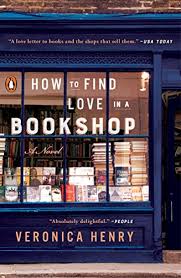 The enchanting story of a bookshop, its grieving owner, a supportive literary community, and the extraordinary power of books to heal the heart
Enter the world of Nightingale Books for a serving of romance, long-held secrets, and unexpected hopes for the future—and not just within the pages on the shelves. How to Find Love in a Bookshop is the delightful story of Emilia, the unforgettable cast of customers whose lives she has touched, and the books they all cherish.