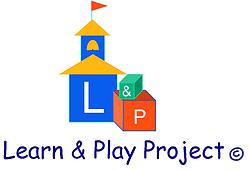 Learn & Play© is a FREE parent/child activity time supporting development in all domains with a focus on early literacy.
Groups are held twice a month with partnering schools, churches, and health departments in 34 locations across 19 Southwest Kansas counties including Bucklin!
Evidence-based curriculum is part of the program and includes early screening for possible developmental  delays.  Attendance is free and the groups are open to anyone in the community with children from birth to age 5 years old.
We welcome anyone from the community to spend this quality time with your children!
Bucklin Learn & Play Hosted @ The Bucklin Public Library
Monday Nights from 5:30pm-6:30pm
July 6th @ 10:00 am
July 20th @ 10:00 am
August 10th @ 10:00 am
~
August 22nd @ 5:30 pm
September 12th @ 5:30 pm
September 26th @ 5:30 pm
October 10th @ 5:30 pm
October 24th @ 5:30 pm
November 14th @ 5:30 pm
November 28th @ 5:30 pm
December 12th @ 5:30 pm
LEARN & PLAY Flyer Template PDF
*Learn and Play Parent Child Activity Groups are funded through the Building Blocks Early Childhood Block Grants awarded by the Kansas Children's Cabinet and Trust Fund to Russell Child Development Center